Summary
Welcome to my practice!  I work with adults in individual Cognitive Behavior Therapy to help alleviate symptoms of anxiety, depression, pain and insomnia as well as to increase positive health and well-being.
Introduction
As part of working together, you will learn more about the condition or goal you are interested in. Here, I briefly describe the areas in which I specialize, with links to more of my posts. If you're interested in the types of psychotherapies I provide, go to Brief & Effective Therapies I use.
Anxiety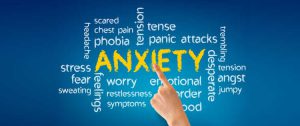 Anxiety is a normal, common emotion. We all experience being scared of situations (like before surgery), worried about health, finances, or about what others think of us. Anxiety can even protect us from harm or motivate us to act.
However, 1 in 10 Americans suffer from too much anxiety. When it disrupts our quality of life or causes excessive physical or mental symptoms, it's considered a disorder. The good news is that anxiety disorders can be treated with brief, structured, and effective methods.
Panic, Phobias, Generalized Anxiety, Worry 
Cognitive behavioral therapies (CBT) for most anxiety disorders usually employs 4 steps:
Education about anxiety helps you understand responses and teaches you more effective coping patterns.
Self-management skills for your body help you to relax, which can reduce physical symptoms.
Self-management skills for your mind help you to focus on alternative thinking styles.
Step-by-step behaviors to gradually expose you to fears, which enable you to regain more function.
For more on anxiety, check out:  CBT for Anxiety … CBT changes your brain … Mindfulness works!
Obsessive Compulsive Disorder (OCD)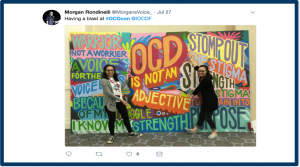 When your unwanted thoughts occur repeatedly, you feel unable to stop them, or you feel the ONLY way to stop them is to repeat doing something excessively – to the point of distressing interference in a part of your life, it may be OCD.
The best proven treatment for OCD is a variation of Cognitive Behavior Therapy (CBT). It's known as Exposure & Response Prevention (ERP), which I use primarily. I also tend to augment ERP with Acceptance & Commitment Therapy, another variation of CBT.
For more on OCD, check out:  Successes with OCD  … take a look at brain scans in CBT changes your brain … and the Community of IOCD …
Depression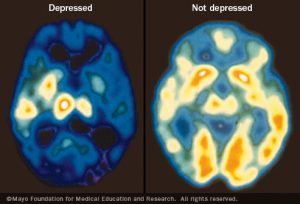 As with all other mental conditions, Depression is a brain disorder. Cognitive Behavior Therapy (CBT) actually has been shown to change brain chemistry.
The first studies to prove how effective Cognitive Behavior Therapy (CBT) was – done in the 1980's – were conducted with people who were clinically Depressed.
Some people recover from Depression with CBT alone, without use of meds. Some prefer to use both CBT and medication. Either way, if you think you feel depressed, it's treatable.
Check out more about CBT for Depression:  CBT for Depression … CBT changes your brain
Stress Management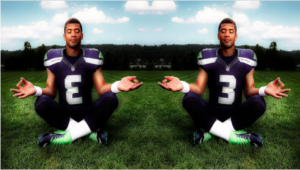 Daily stress is unavoidable. What's most important is how we manage it … so that it doesn't manage us!  CBT offers the best skills training in how to manage your stressful thoughts, feelings, and behaviors.
In a few short stress management sessions, you will learn how to calm your body and mind to regain the control you need to live your best life. You will learn resilience skills and how to prevent falling back into old habits.
For more on Stress Management, check out:  Learning to Manage Stress …  The Best on Stress Management … and more posts here.
Insomnia/Sleep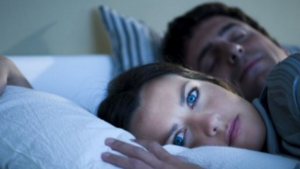 It's estimated that 1 out of 3 in the U.S. struggle with insomnia. Unfortunately, though the medical guidelines clearly state that the first line treatment is a behavioral one (CBT), too many still prescribe sleeping pills first (which don't fix the problem).
As the behavioral sleep specialist for the Georgetown Sleep Disorders Center for more than 20 years, I've worked with so many – who not only have insomnia – but who are also hooked on sleeping pills. As well, many struggle with anxiety or depression … just because they haven't been able to get a good night sleep in years!
For more on Insomnia or Sleep, check out:  CBT-I for Insomnia … Why I can't sleep … and more posts here.
Chronic Pain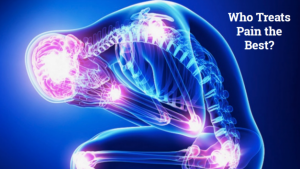 Chronic pain affects nearly 100 million Americans and over 20 million experience it daily – with enormous distress and disability.  A great deal has been learned recently about chronic pain and how to treat it – including how much your distress can actually add to the pain.
If you have any kind of chronic pain, you owe it to yourself to watch this set of 15-minute videos which highlights the entire Stanford University Pain Management faculty discussing the various ways they both understand and treat chronic pain (including use of Cognitive Behavior Therapy for pain).
Fibromyalgia (FM)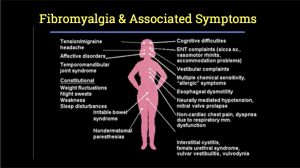 FM is a chronic pain condition that increasingly is showing evidence of having a 'brain signature' in scans (not available for patients – yet). FM is difficult to live with, especially because it can include so many different symptoms that impact so many aspects of life.
I've worked with 100's of people with FM in clinical research and in my practice, using CBT. Watch an excellent video, by a world leading Rheumatologist (and my former boss at the Chronic Pain & Fatigure Research Center), that explains FM and all the best practices for its treatment.
Irritable Bowel Syndrome (IBS)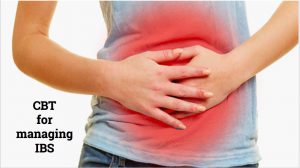 IBS is a functional problem with the gut – meaning even though there is no tissue damage, the gut doesn't work well. IBS can cause serious distress. People with it may tend to fall into a pattern of avoiding events and other activities that limits their quality of life.
CBT is a proven treatment for taking back the parts of your life that may get lost due to common pitfalls of IBS. U Penn Professor Hunt peels back the curtain and shows what Cognitive Behavior Therapy for IBS actually looks like in her video … in this post on IBS.
Optimism, Growth, & Well-Being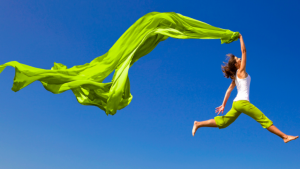 Optimism may not come naturally to you. However, it is a 'thinking style' that can be learned and deployed at will. It's proven to be related to better physical & mental health, longer life, and better performance.
Having a Growth Mindset may not come naturally to you. It too can be learned and deployed. As well, it's proven to have significant life benefits.
If you'd like to cultivate having Well-Being, I've studied with the founder of the field of Positive Psychology and can share with you the proven strategies he and others have found to be associated with having a life well-lived.  For more details, see Positive Therapy.
Practice Location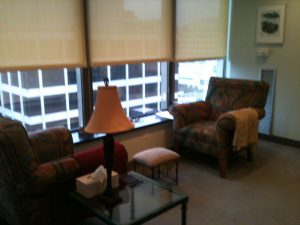 My practice is entirely using TeleHealth.
To schedule Friday & Saturday appointments, please contact me at DrCary@mac.com.